Hey All! Happy Thursday! Last day of the week for this girl!
So getting up this morning to workout was a big fat FAIL! ugh I went to bed too late last night and all I wanted this morning was pancakes and bacon but I prevailed! Dinner with the boy and his dad and fiance so I guess I'll just have to squeeze it in tonight! But NO EXCUSES right!?
Dietbet: So it is now May 2nd and my first dietbet has ended! I received this message this morning
Yay! I did it! And I surpassed my goal! this was so fun and I definitely will be signing up for more! Who wouldn't want to get paid for something they're already doing!? Win Win!
As a lot of you know I am doing JM or trying to do ALL month of may. I tried doing this last month but due to my basement flooding etc it was a huge fail. I am obviously not at my first goal weight yet (not being considered overweight for my height is my first goal weight) And I am not ready to share my number until then. However I did take measurements and obviously catch you up on how the month of April went for me :)
April Stats: April 1-May 1
Total Weight Loss: 11 lbs
Inches Lost:
| | | |
| --- | --- | --- |
| | April | May |
| Chest | 37 | 35.5 |
| Waist | 29.5 | 27 |
| low waist | 36 | 34 |
| Hips | 38 | 35.5 |
| Leg | 24.5 | 23 |
| Arm | 13 | 12.5 |
For those of you counting that is a grand total
10.5 Inches
gone and
11lbs
gone!
Overall I am super happy with my April losses! It's time like these when I am frustrated at how long the process is taking that I can look back and see how far I've come in such a short amount of time. I am determined to finish ORB strong and stick with my workout and food goals!
AND I PROMISE to provide before and after pics after my consisten Ripped in 30 month of may stay tuned!
And last but not least I am linking up with the always amazing
Kimmy
for Remember the time!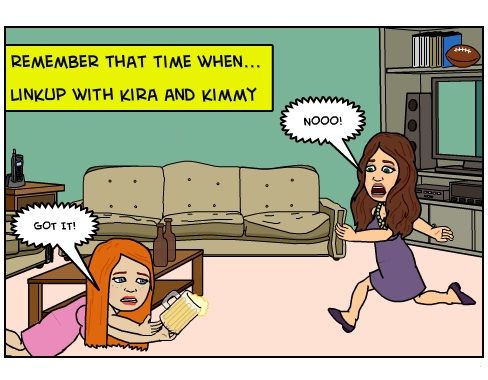 I only got one for today...
Remember the time...when it was snowing when you woke up in the middle of spring? And its projected to keep snowing until 11Am the next day with inches of accumulation in MAY!? Oh right..that's TODAY. Guess theres a first for everything in life, snow in May. NICE Iowa!