Its Weigh In Wednesday! One more day of work for the week for this girl and it cannot come soon enough!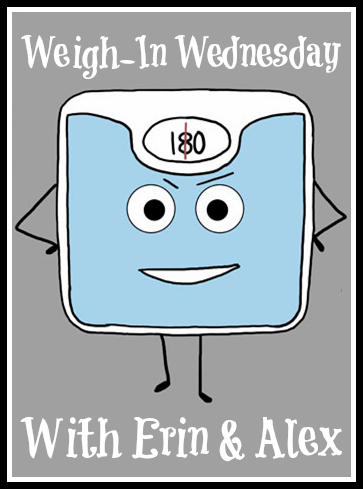 Plus I am way excited to step on that scale on Friday. I hope it's going to be good to me. I feel so free not weighing myself everyday I just hope my hard work is reflected on the scale this week. I did not have a good weigh in last week so, heres to trying something new and it working!
So, as many of you may know via IG last night (follow me @Sheerserendipity28) I completed 2.25 miles last night! Straight! I may have had to go slow but I wasn't trying to go fast I was just trying to last! And you know what?! I did it! I am following Hal Hidgon's novice 5k training and am loving it so far! Plus the stickers help SO much it's like being rewarded like a little kid again!
A lot of the time whether when I'm working out or completing anything really I'll just do the min amount, telling myself that thats good enough. For instance, if I'm running ok run for another 2 minutes, run until the end of this song then I can walk that is good enough. I never ever just pushed mysefl through that until last night.
I felt on top of the freaking world! Of course I felt like I was going to die also BUT the end feeling was AMAZING! (side note on this, I realized last night that I never take pics of the treadmill time or map my run( not that i run outside yet) but to prove that I'm actually doing this! So note to self take more pics proving my runs not just selfies! Although this pic proves I was doing some kind of cardio activity-enters hot mess-literally!
Which brings to my next thought. It is amazing to me how much your mind can change about certain things in such a short amount of time. I used to be like omg how am I EVER going to run for 5 minutes straight!? Even going in to last night's run of 2.25 miles I was doubting myself, not knowing if I could push myself that far, not knowing if I was going to let myself down. But I did it and was SO proud of myself. My next run tomorrow is 1.5 miles and after my run last night thinking about my run tomorrow I thought "pssh 1.5miles?! that's nothing! I totally got that!" Say what!?! where in the world did that thinking from this girl come from!?! I never in a million years would have EVER said that about over a mile of straight running! Am I really becoming a runner??
It is so amazing to me how much your thinking about your self, your capabilites can change in so little of time. With every increasing distance run I grow a little stronger. I have done things already that I never thought were possible. Going through this training has taught me that really ANYTHING is possible. It will totally SUCK in the beginning. BUt look at me! It's only been 4 weeks and I am already thinking and KNOWING 1.5 miles aint got nothin on me!
I know I have a LONG journey ahead of me. I know I will push myself, it will just keep getting harder but I in turn will just keep getting stronger. My advice to anyone wanting to try something like this is just do it! Slowly but surely your body and your mind will start to change, and the feeling you get afterwards is indescribable and SO worth it!
Next I am linking up with Shannon for So what Wednesdays!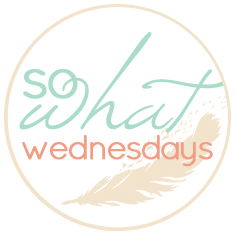 So what!....
...If I am becoming dangerously obssessed with white chocolate wonderful peanut butter! that stuff is amazeballs! Literally look forward to eating it every single day
...If I am literally so tired from work and working out I am ready for bed at 9PM most nights
...If I STILL cant get my RI30 in because I don't have my tv back yet from the flooding :(
...If I stay in bed every morning until the last possible second I can before I would be late to work
...If I pretty much eat the same things in the same order every day. I am a creature of habit what can I say
...If I ordered 3 dresses online for graduations/weddings coming up and have no idea if they will fit or not
...If I am so proud of myself for my food choices this week and logging everything in MFP yet keep dreaming about wine macaroni and cheese, and chinese.
There you have it! WIW and So what! Check back tomorrow for another amazing link up I am joining in with my fav girl ever
Erin
about finding beauty within ourselves!