Hey All! Happy Monday!!!
As most of you know I had my weigh in last Friday with my awesome self (ha!) I was down 2.6. I wanted more (as always) but hey I'll take it at least it moved! I'm on my way!
Also, as most of you know I had planned to do RI30 with Ms Jillian for the month of April. Well that turned into a big fat FAIL! First I was doing it 4 times a week then the flooding happened and I could just never get back onto it. I did however do some sort of excercise every day last week so I am proud of myself for that!
I was contemplating to start over for May and I just happened to stumble upon a new challenge with some of my absolute FAV blog girls!
Kate
,
Kara, Kristie,
Kassie
,
Leigh Ann,
Meredith
have all teamed up to do an entire month of Jillian and you know it was calling this girls name! I have decided to stick with RI30. It challenges me but goes by fast so I don't really get bored with it!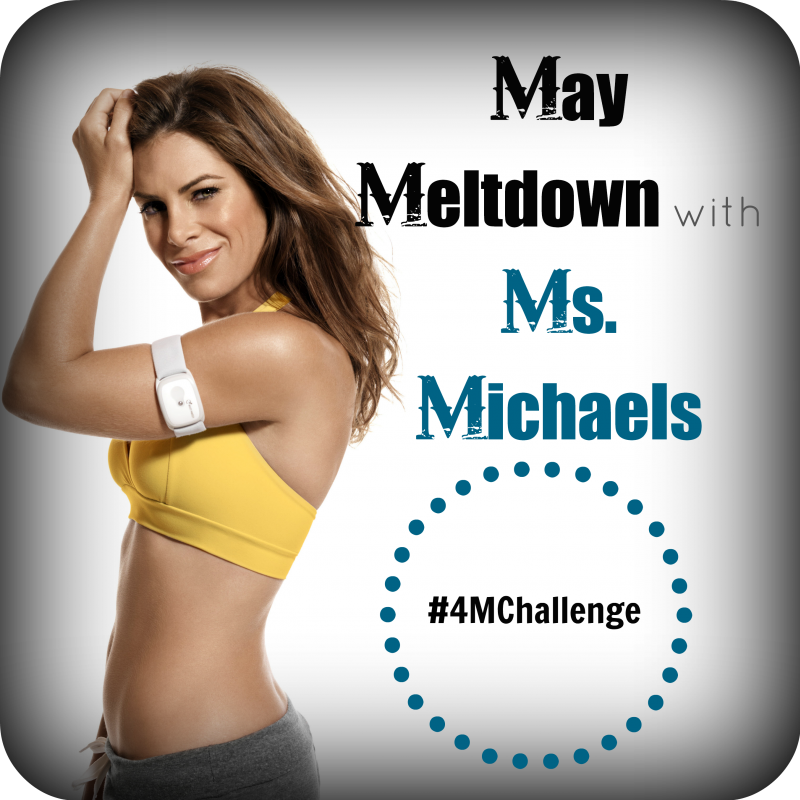 I still do not have my tv back but I managed to get the DVD out of the player last night so I am golden! As of today I have 28 days left of my 5k training! Before 10k training begins and it will give me that extra push I need! Plus ORB ending is near! This girl needs all the help she can get !
They and I will all be using #4MChallenge hashtag on IG (follow me @sheerserendipity28) to support one another! Yes I will be taking new before/after pics to show you guys along with the previous ones I took April 1!
I am super excited about this guys and I KNOW I can do it! Who's with me??
Last Monday I posted weekly workout goals and it really helped me stick with it so I am doing that Again :)
Weekly Workout Goals
Monday:
Rest
Tuesday:
2.5 mile run (5k training)
Wednesday:
RI30 level1 and 30 minute walk
Thursday:
2 mile run (5k training) and RI30
Friday:
RI30 Level 1 and 30 Min walk
Saturday:
2.5 mile run (5k training) and RI30 level 1
Sunday:
50-60 min walk (5k training) and RI30 Level1
Lets get after it! Make it a great day or not, the choice is yours!