Hey All! Happy Wednesday! Were almost there!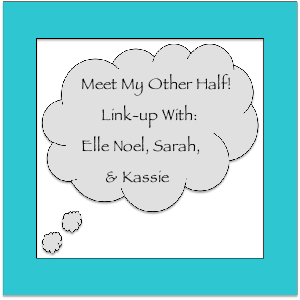 (for some reason my blog button to this isn't working this is just the pic but you can click on any of the three girls listed below to get to the link)
Today I am linking up with
Leigh Ann
,
Kassie
and
Sarah
for meet my other half link up! This is my first ever vlog people! I cannot lie I am nervous! I can shoot out my personality for days on this here ol blog but this marks my actual being a living breathing talking human being lol! So hopefully I don't scare too many of you off!
This was my first ever vlog so I don't know how to make it bigger and hopefully it's loud enough. I played it back and could hear so let me know if I need to fix anything!
This first vlog features me and the boy going over some questions for the link up that include:
1. What are your thoughts on your wife's blog?
2. Do you know what IG stands for? How about OOTD?
3. How long would you say you've been together?
4. Does her working out and eating healthy make you want to join in?
5. Is there anything you can do to inspire him to workout/eat healthier?
6. What do you love best about fit/ healthy life?
7. What do you like least?
8. How long did it take for you to agree to answer these questions?
And of course no Wednesday would be complete without WIW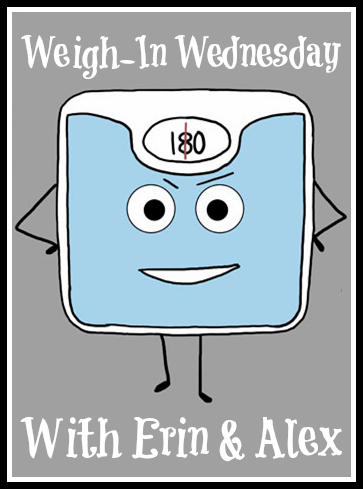 Ok let's get real people. I just went on vacation for a week. And before that I did the advocare cleanse. I honestly have not worked out before I left. I ate anything I wanted and have still been doing so through now. Truth be told I am TERRIFIED of getting on the scale and seeing what the number is.
Tomorrow is my Birthday and I know that is no excuse but I want to enjoy my birthday week damnit! I feel guilty but not too guilty. I know I will get back on track! Starting April first it is on! The entire month of april is going to include:
1.)
Doing the 30 day shred/ripped in 30 (haven't decided which one yet) with my girl
Ashley
2.) Eating Strictly clean for the entire month
3.) Continuing my c25k (I only have 5 workouts left) then moving on to 5k-10k training
4.) fitting into a smokin hot dress that I have yet to purchase for a wedding I will be attending at the very end of April!
I hope I can achieve all of these goals and I will be ready come Monday!
That is it for now! I hope you enjoyed my first vlog! Check back tomorrow for yet ANOTHER vlog with my girl
Erin
for the link up Iowa Girls style. You can answer in vlog or blog format for questions for that vlog you can check yesterday's post
here
I hope you guys participate!