Good morning ladies! Officially half way through the week!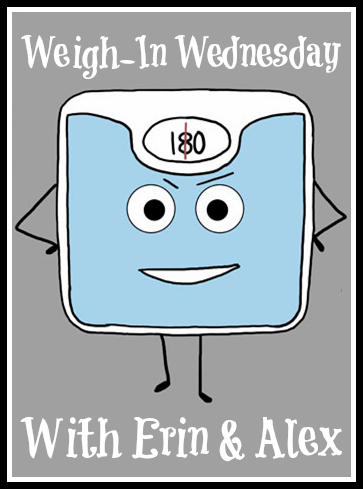 Today I weighed in the exact same weight since Sunday and I am A-OK with that! If you didn't know I had a pretty AMAZING weigh in on Monday's post. You can read that
HERE
I still can't believe it myself that I lose SEVEN pounds in SEVEN days!
Still eating clean(ish) I may or may not have had a slice of cheese yesterday that was literally heaven in my mouth. Officially 17 days till vaca! I just have to keep telling myself I can do this. I will get there. I am so excited for the Mama L and Skinny meg link up today because they are having one all about clean eating! I'm so excited to get new recipes since I'm kinda burn out on what I've been eating lately.
I am also doing another link up today (go figure)
This link up is all about explaining our blog name which I just had to join in, mainly because I'm nosy and am very curious as to how we all came up with our blog names.
I started following
Mama L
back in August when I started my weight loss journey. It wasn't until about November that I decided I wanted to have my own blog. That I to had something to say and to share. That putting myself out there I could learn from others, connect with people from all over, and they could possibly learn from me as well.
I spent two months trying to come up with a name. And nothing really fit. Nothing I really said yes, thats it! It needed to be short but it also had to meaninful to me. And then boom. One day while watching one of my favorite movies it came to me.
Sheer Serendipity. Not only is Serendipity one of my favorite movies but I love what it means, a fortunate accident. And that's what I feel about stumbling upon all of these amazing women's inspring and life changing blogs was for me, a fortunate accident. Had I not accidently come across the blogging world, something I never knew anything about, I know I wouldn't be where I'm at today. Not even close.
So I contacted the AMAZING
Hubby Jack
to design my blog. I wanted it to be completely designed before I even started blogging.I wanted it to stand out. He did an amazing job and completely got what I wanted and was going for. And the rest is history!
I just started blogging but I've already met some incredible people on this journey and am so amazed by each one of you everyday. I love connecting with new people so reach out to me!
Until tomorrow lovies!. It is STILL snowing here. Blah!