It's Thursday It's Thursday! It's the last day of the week for this girl and I am ready for it!
Update: Day 5 of eating clean. Still feeling GOOD. I have energy, I'm in a great mood, and even though I am looking forward to bread and cheese on Sunday I am not craving it as bad as before. It is still so hard to part with my pop I miss it at every meal but I'm doing well. I might sneak a few sips here and there but what can I say I'm an addict and it could be worse ha!
Ready for the oks?
It's ok that...
...Were supposed to get 6-8 inches of snow today starting at about 3pm and I plan on leaving work early. May have lived here my whole life but sorry not gonna risk my life with idiots during rush hour...no thank you
...That I had avacado and hummus for dinner last night and added just a little salt. Hey a girl can have a little right?
...That I'm obssessed with avacado but feel bad because its high in fat and calories but its still a vegtable?
...That I still HATE water and I hate chugging down a gallon of it everyday but it is getting easier
...That I plan on staying home ALL weekend due to the storm and were supposed to get another one monday..JOY
...That I should probably apologize in advance for my severe road rage that is going to happen with people driving 5mph on the way home tonight
...to itch with anticipation that the I have to wait until Sunday for the new Girls episode! Seriously go check it out
...to be so proud of myself for almost completing a whole week of clean eating and to be down 3lbs and counting
...that I put on my jeans this morning and could not get my belt to stay on..pissed that I was now bloated but then realized it's because I went down another belt notch :)
...that I cannot WAIT until tomorrow to hear
Mel
's results from advocare and to weigh myself in on Sunday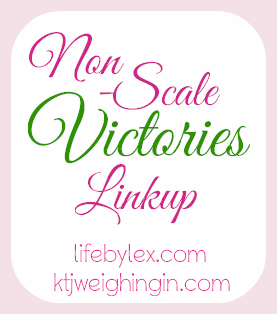 Instead of repeating myself from the previous sentences I am so proud that almost all of my Ok's this week are also NSV hell to the ya!!
Is it snowing where you are? Anyone else last day of the week is today? How do you feel about avocado?
Until tomorrow lovies :) Getting closer to 100 followers...you know what that means...time for my first giveaway when I reach it :)