Good morning ladies! Happy Monday! I always hate the beginning of the week! The cussing in the title of this post is totally necessary as you will learn in just a little bit!
First off, HELLO to all my new followers! It means so much to me that so many of you take time out of your day reading my blog and a lot of you leave comments. I would LOVE to answer you back but many of you don't have the settings in your profile to link back to your email so I can't respond to your comments! Holly did an awesome post about how to fix this a few months ago. You can read about that
HERE
If you still can't figure it out email me and I will help ya out!
And as all some of you may know once I reach 100 followers I will be doing my first giveaway! So excited!
Well I had a pretty boring weekend. Since I was eating clean I wanted to stay home mostly to resist any temptation, I wanted to prove to myself that I could make it a full week.
The snow was pretty much non existant on streets anyway so for my last good clean meal I made myself a special treat
It was AMAZING! So good. This girl loves her some seafood and asparagus mmm!
So, lets get to the good stuff shall we? As many of you know I did my best eating clean for an entire week. To me that means cutting out processed food, red meat, dairy, and bread at a minimum. Sure it wasn't entirely clean but whatevs this was my first attempt.
The week had been tough. Days 1-3 were horrible but by day 4 my body had gotten used to it and I was just trucking along. Thats not to say it was easy but rather easier. So as Sunday morning was upon me and it was time for me to get on that scale I was ready. I stepped on that baby my hands a little sweaty with anticipation, kind of squinted my eyes a little as the scale thinks you know. All I kept saying was please say 3 please say 3. You see in my mind that was the number I had to show that my hard work had payed off was a 3lb loss. As the number stopped and blinked that it was finalized tears came to my eyes....because you know what the scale said!?!?
-7.2lb LOSS!!!
In 7 days!!! I was freaking out! I was so happy!!! It just proved to me that that really is all it takes. Don't put shit in your body, exercise and you'll see good results! I couldn't believe it and am honestly still in shock.
I realize these results are not typical and I may never see a loss like that in a week again but hey it happened! and I am PROUD of myself for what I accomplished. I did however have a cheat meal that was incredibly delicious!
Yes I realize I am an adult and ordered a happy meal but hey its portion control right!? Plus I got this awesome ballerina barbie with it! Yes I am a 5 year old girl who loves this shit!
Anyways with my amazing weight loss this week it just gives me every motivation to keep going. That hard work does pay off which is why I'm right back on the bandwagon today! Keep pushing!
So where am I at now? I leave for Vaca March 16 which is just under 3 weeks away right now. I am officially 11.9 lbs away from my vacation goal I set for myself. This will be HARD but I HAVE to put my mind to it and just do it. I know I willl be so happy on vaca if I can reach this goal.
Goals for this week? Cleanish eating continues. Working out continues. I cannot slack one day until Vacation its game time baby! I am also starting advocare cleanse with literally EVERYONE on March 4 and I am super excited. I have never done this before and have been amazed at other people's results. This will give me just the jump start I need before I leave for vacation so I don't completely throw it down the shitter.
I am also joining the Jillian Michaels challenge with Kimmy and Lora until I leave for vaca as well. These next few weeks are going to SUCK but I know it will be worth it!
Last, thought? Anyone watch the oscars last night. I only care about the fashion and if Jennifer Lawerence won which she did. LOVED Her dress and Noemi Watts!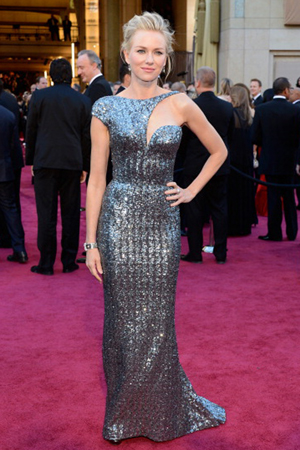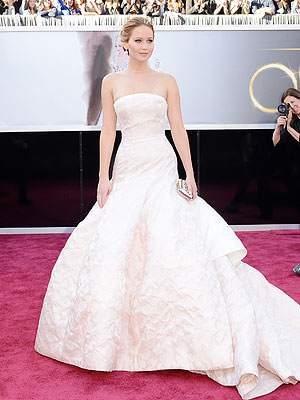 What are your goals for the next few weeks? Who is also doing the cleanse? Did you watch the oscars? Do you think this is an attainable goal for me??
Heres to a good week!