Happy Tuesday All!
So, last night went home did c25k wk3 day 2 and RI30. It sucked, but I did it. And I felt better afterwards. Who knew?
Then afterwards tuned into the biggest loser. Who else watches that? This is the first season I've actually watched it every episode and it seems like every week some freakin person I really like goes home. I think Danni is my favorite. She kills it plus she has an awesome coach
Seriously I would die if she trained me. I don't know if I could handle it..shes tough.
Speaking of tv, I decided to make this post about tv, I have FINALLY found my new show! See, I love me some good reality tv, ie. Teen Mom, Honey Boo Boo, or anything on Food network or HGTV. But I have always had one show that I am obsessed with. When I was younger and still to this day SATC takes the cake.
Seriously obsessed with this show! I own the entire series and have watched the entire series in order probably 5 times. Plus countless random episodes I've seen a bazillion times. SJP NEVER gets old and this show seriously could teach men everything haha!
So that little baby ended in 2004 (even though I got to wait in line for the midnight showings for both movies) but luckily this little gem came into my life fall 2004.
It was like a soap opera but still suspenseful and funny. It got a little predictable and boring towards the end but hey it was my show and I loved it. As I knew the show was coming to an end last year I knew I would be without a show. For the first time in 14 years! The one show I anticipated to watch one night a week that I could obsess over!
However, two weeks ago I found it, and its a great one. Ladies meet Girls!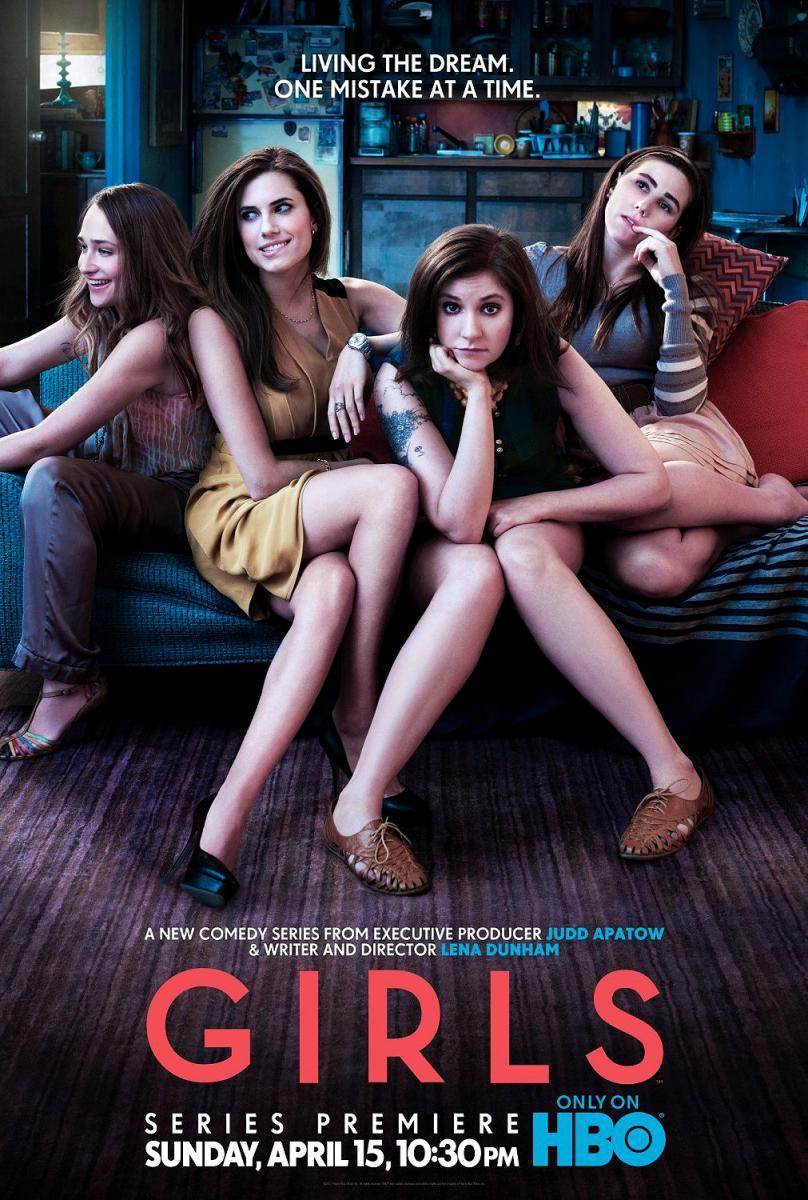 I rented the first season and watched it all in one night! I just couldn't stop. Its currently on its second season on HBO I think like 4 or 5 episodes in? Anyways, I would describe this as kind of like sex and the city except younger, more awkward and more real life. It is freakin hilarious and I am offically obsessed. I am itching for the next episode to come on on Sunday!
If you haven't seen it or even heard about it I highly recommend it. It's funny, honest, innocently awkward and will have you completly lost in it, I know I am!
Any shows you guys love? besides realtiy tv? Any suggestions?? I think I've missed watching tv everyday that I decided to remince a little bit lol.
Dont forget to check back in tomorrow for weigh-in wednesday! My first offical one!